This topic is one for discussion so feel free to offer your two cents. All part of understanding things
I got into a little bit of an argument, if you will, with a so called Dom who likes to spank on Fet. Argument may be too strong a word, but the end result is him wanting to spank me for disagreeing, a fact I rolled my eyes at. Not likely, dude.
Anyway, he insinuated that not having entered subspace somehow makes my experience less. He also implied that I needed to experience more emotions and subspace allowed me to feel more. According to him, I'd need less of a beating if I entered subspace.
I was up in arms for a couple of reasons aside from the fact that he's an asshole
I don't think he understands how subspace works.
Having never experienced it, but having a medical background, I tried to reason out how it works. From my understanding and a little research, it's a physiological reaction to pain. Flight or flight or sympathetic nervous system response. Danger is present and you must respond so you release chemicals to aid in that response. Adrenaline, ephedrine, corticosteroids, etc. It primes the body, sharpens the areas the need it (heart, lungs, brain, nervous system), and decreases the ones that don't (skin, gut, ancillary organs). It helps especially if you're injured because the chemical release protects you from the pain until you're out of danger. Spanking stimulates that response perfectly hence the floaty high after. But my understanding of subspace is you'd need a severe enough beating to push the brain into the true disconnect that subspace brings. It's glorified shock! It's what you see in trauma patients following a serious ordeal. Incoherence, not all there, try disconnect from what's going on.
So to say I'd be more in touch with my emotions in this states seems like missing the mark. Besides, I like being spanked to quiet all the emotional shit I feel. Kthxbye
Not that I'm opposed to experiencing that, but I'm vulnerable enough during a spanking.
Trusting someone enough to spank my ass is one thing. Trusting them to care for me at my most vulnerable is an entirely different beast. Aftercare is required here, but more than that is an attentive Dom/spanker who knows when to stop. The body is at its most defenseless in subspace and a person can sustain some serious physical damage because they no longer feel much. An inattentive Dom could inflict major injury if they aren't tuned in with the person they are playing with. I haven't played with anyone I trust enough to take me that far. Hell, this current play situation is the longest BDSM scening I've done and we still stop well before I'm to that point.
Way to be a douchebag and minimize the pleasure of my experience by calling it less
That got me. You don't know me or my physical response to a spanking. No, I've never "entered subspace", but so what? What I need and get from a spanking is personal. So eff you for using some state of mind to try and lessen this for me. You're an ass.
I'm not saying I'm opposed to experiencing it. I've been so floaty after the cane and a good cry that curiosity exists. What is it like really?
Could entering subspace give me a different perspective on spanking and what it means for me? I'm sure it could, but not going there does not detract. That's like him saying I need an orgasm in order to enjoy being spanked more (he did say that). Sometimes I really do just like the act of being spanked. No frills, no sex, just spank.
So, discussion: describe (if you can) how you've felt in subspace. Inquiring minds want to know.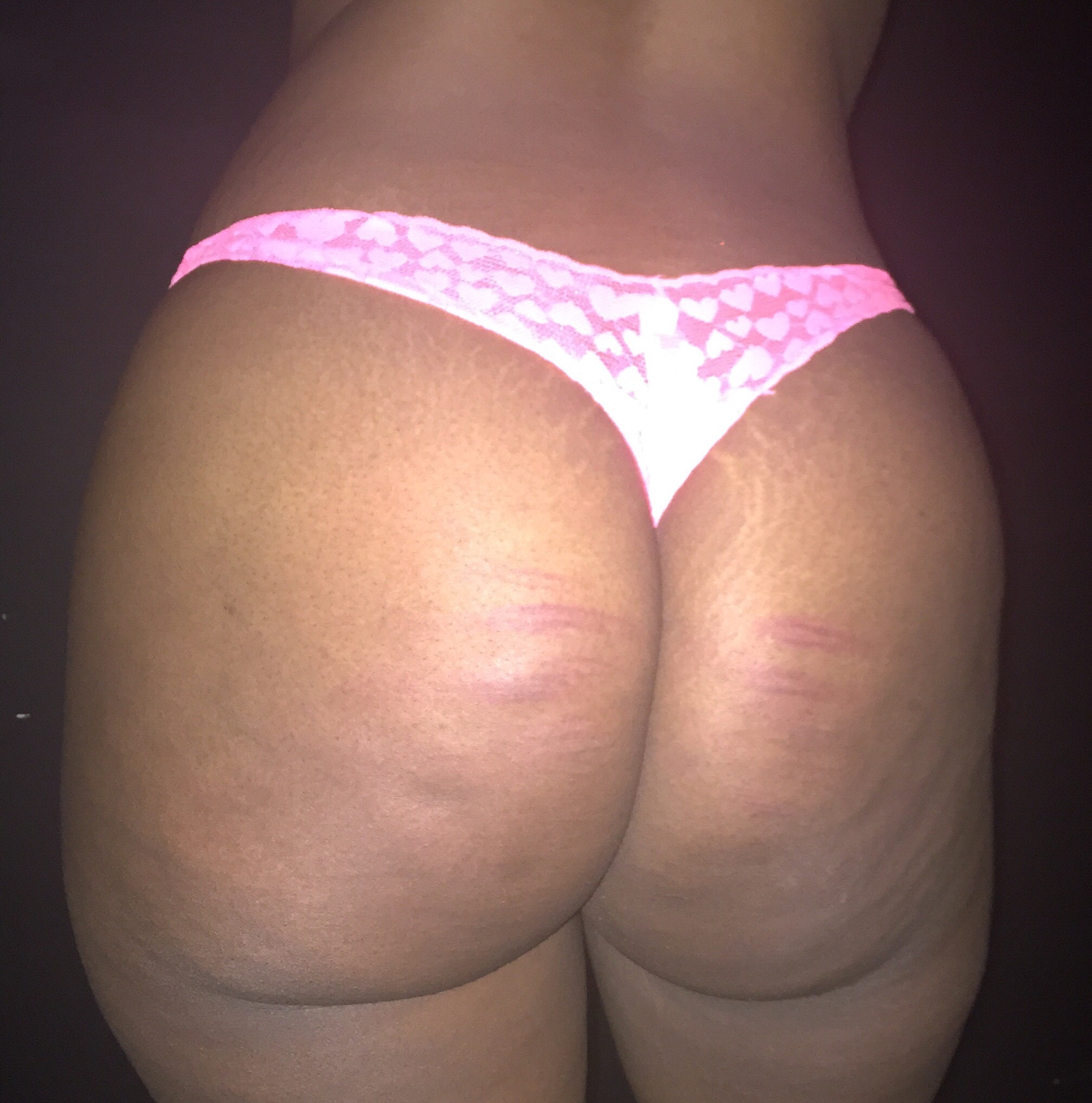 After the cane a few weeks ago.