I've been meaning to write about my experience being a rope bunny at Eroticon, but my mind has been on other things. Luckily, R for the A to Z challenge came around so I could slip it in for that and for Sinful Sunday.
Rope is a kink I've only really brushed the surface with in my exploration of what I like. I'd dabbled a bit when I was out in California, even going so far as to take a basic class to learn how to tie. Let me just say, I know I like have the rope on my body the moment my partner put me in the chest harness. Holy arousal, Batman!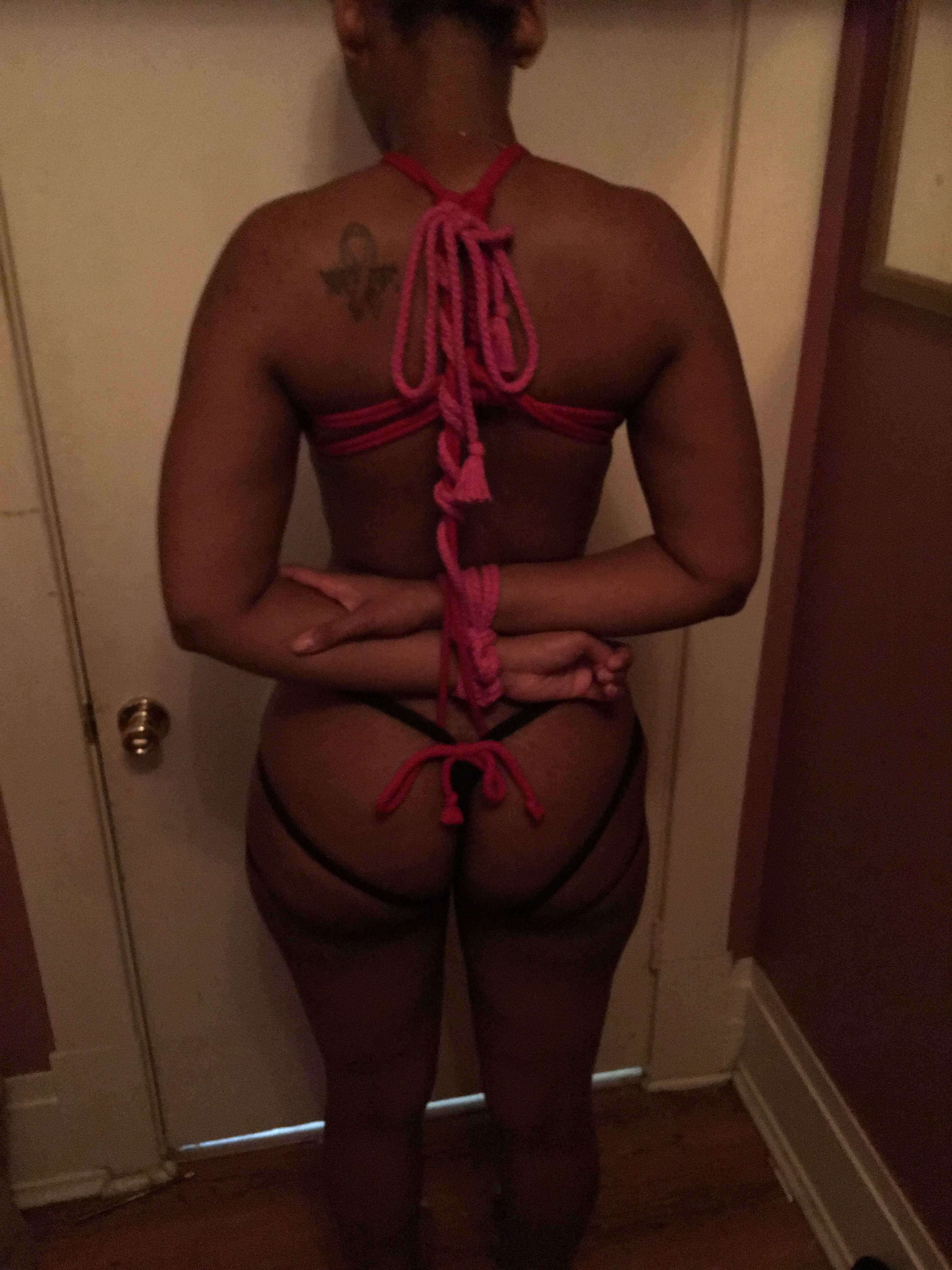 A few old lovers I played with also used rope during sex/play. Let me tell you, I learned I really love the tightness of the rope and being fucked hard or played with rough from those experiences. The rush of chemicals from those combined activities is addictive. So so addictive.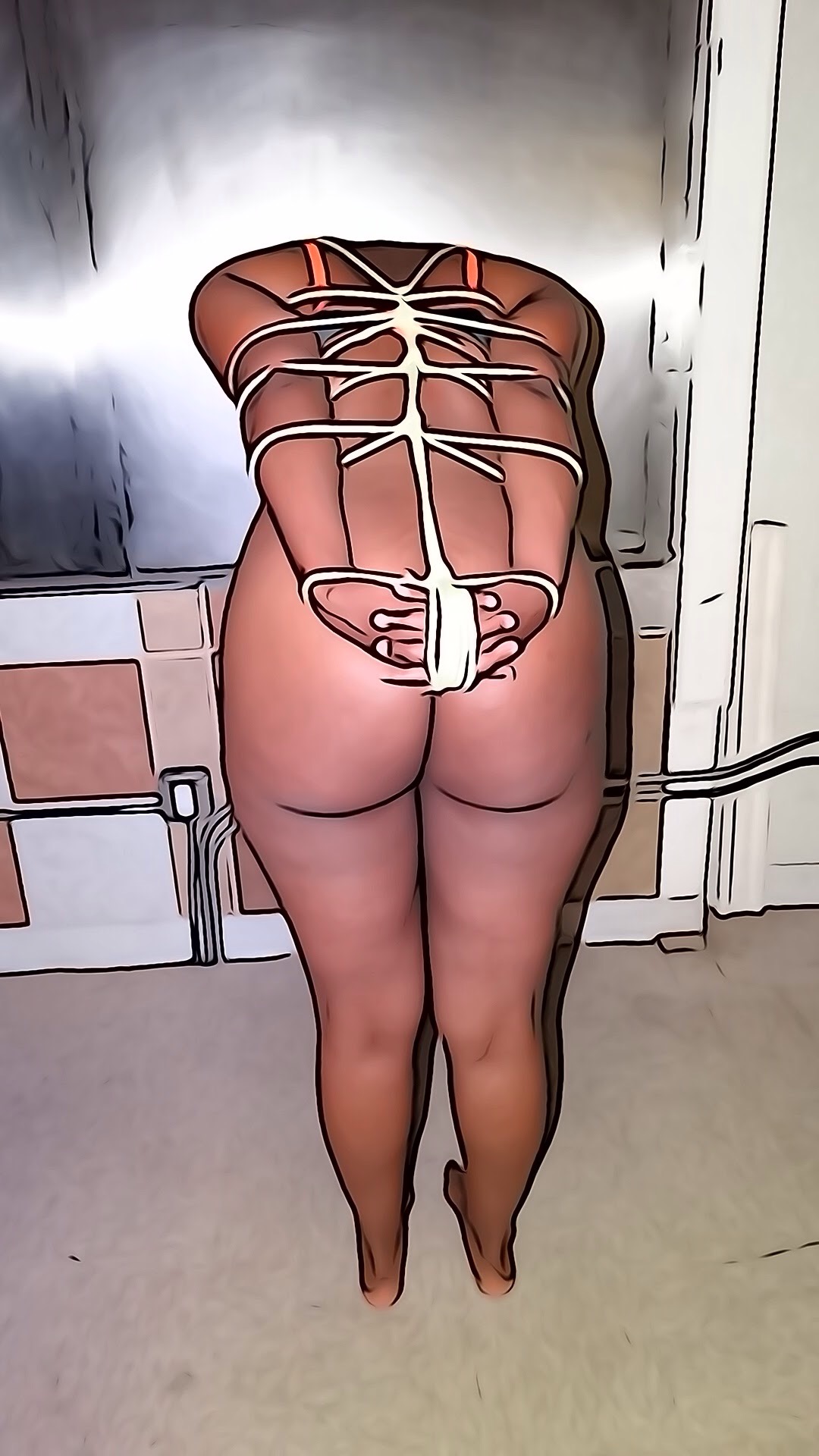 Unfortunately, even though I own a bit of rope, I don't take the time to play with it.
Imagine my excitement when Sparks needed a bunny for the kinklab demo. I've never been suspended, but knew it would be an awesome experience. It soo was.
Even just having her pre-tie the waist harness done released all those chemicals that make me soft and gooey, and then I was hoisted. It was relaxing and I trusted Sparks to take care of me. There was a moment, right at the end, when my head went wobbly. I really can't explain it better than I needed to come down but didn't know why. Sparks was at my side and taking me down. I was sweaty and spinning and wow.
I was laid back on the ground because my body was useless and it was like I was drunk and high combined. I was spaced the fuck out and it was surreal. I've never done the whole sub space thing because I'm usually still a bit too tense to let go, but that took me to another level. It. Was. Addictive.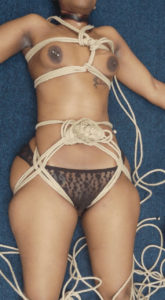 After, Michael came and took care of me because boy did I need aftercare, fruit, and a blanket. Sparks also stayed by my side and chuckled at my slurred speech.
I was exhausted after, but happy I'd gotten a chance to do this. I'm thankful to Sparks for the experience and hope to play with her in the future. She's an awesome rigger.
Must do, with someone you trust and is experienced, if you like rope. Hopefully she can do it again next year with others.