I admit I'm not necessarily a source of untapped creativity when it comes to ideas for photos. So when I was asked for pose options I drew a blank. The idea was to take a photo with all three of us in it to fit the humor theme for April.
DomSigns to the rescue!
It's rare I get to laugh so much taking a photo, but there was a great deal of chuckling especially after I made an inadvertent work-related comment.
"Could you spread your legs wider?"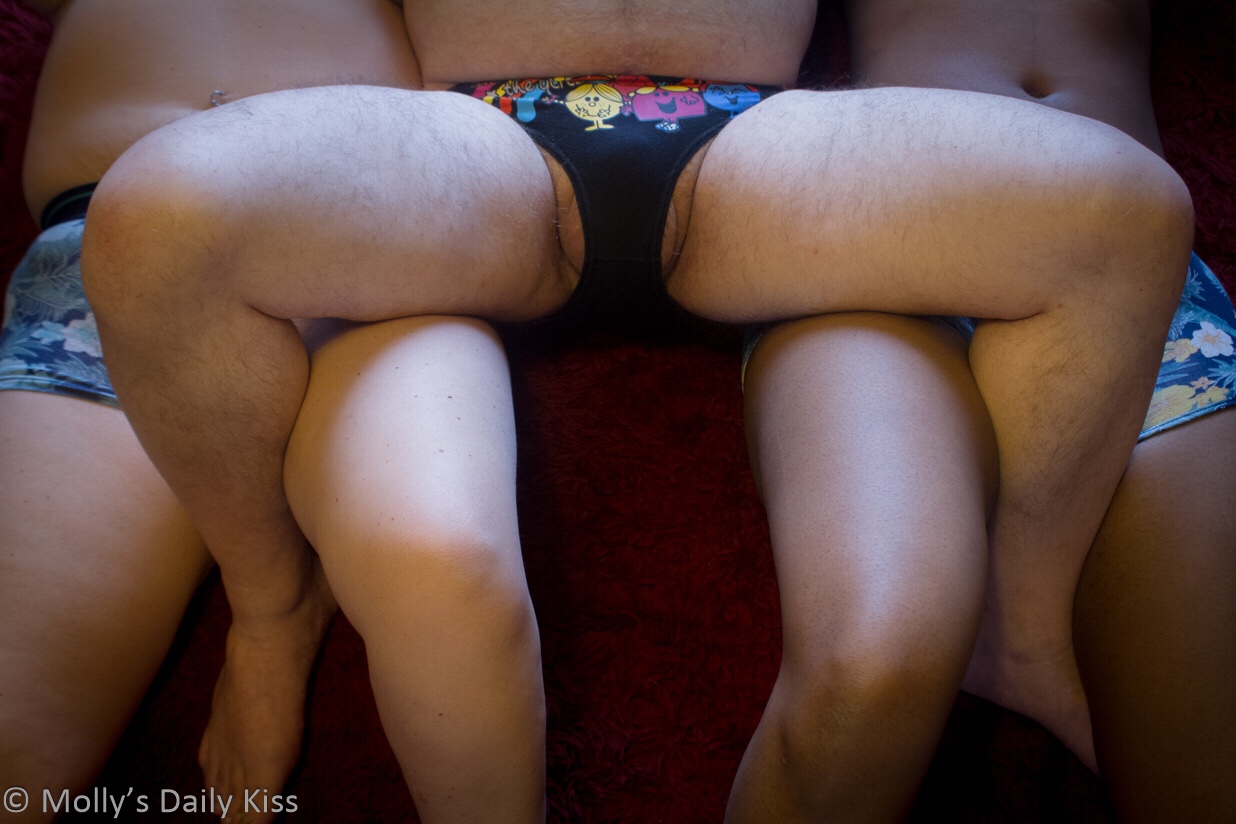 Check out Molly's and Michael's photos for more of our lovely threesome.