In case you missed it, the lovely Lo & H.H. made the move to a less restrictive place where they can show Lo off.
But wait! There's more…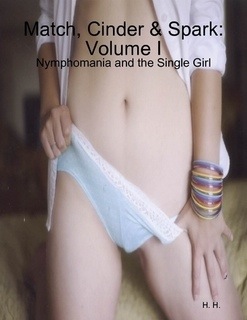 They've put out an ebook!
Match, Cinder & Spark: Volume I – Nymphomania and the Single Girl
Description:
The story of Lola Down, your average nymphomaniac next door. This roman-a-clef tells the story of how she and the author, H.H., survive the trials and tribulations of life with her libido.
A volume right out of the larger work Match, Cinder & Spark that has pictures of Lo.
Check out their site if you're missing Lo and want to catch up with them. Go here if you'd like to buy Volume I or any of the other pieces for sale (like a sexy calendar).
Go have a look and pick up their e-book!