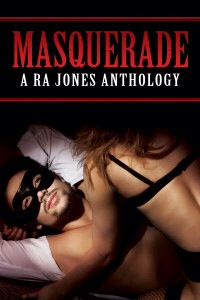 It releases today so I wanted to announce it and put my review out there!
BLURB
Vampires, menages, BDSM, sex clubs, Dommes, subs, zombies… These eight original stories by some of today's hottest erotic romance writers have one thing in common – a Masquerade. Behind a facade, the constraints of society fade, and fantasies come to life. Lose yourself in the Masquerade, and explore your wildest desires. Let the games begin…
Featuring:
C.P. Mandara – Dancing With Death
Alisa Easton – Masked Desires
Paige Matthews – Secrets
Glenda Horsfall – Under Cover
Gale Stanley – Optical Illusions
Kayla Lords – The Iron Maiden
Dakota Skye – Dominating Justice
Hunter S. Jones – Fables Deux
AUTHOR'S BIOS
Christina Mandara is a UK authoress and currently has five books in print: The Riding School, Learning the Ropes, Hot to Trot, Named and Shamed, and A Rough Ride.
http://author.to/CPMandara
C.P. Mandara – Dancing With Death
Monsieur Martinet is no ordinary vampire. He is a master at his craft and can control humans with the merest flick of his eyelids. The vampire huntress with the porcelain skin and flaming red hair has killed all of his brethren, without exception and he now seeks the ultimate revenge: her submission in HIS bed.
Alisa is a reader, a writer, a daydreamer, a lover, and an ice cream eater. She loves her fiction the way she loves her life – with plenty of steam.​
www.alisaeaston.com
Alisa Easton – Masked Desires
Clara had been accused of many things but daring had never been one of them. Everything changes the night she attends a masquerade ball with her best friend. Her identity hidden behind a mask, Clara is free of her inhibitions to live her wildest fantasies.
Paige Matthews grew up in New England and currently lives there with her family. She writes erotic romance and erotica with BDSM themes. Currently, Paige has five novels published and another series coming. Join her on her website for more.​
www.paigematthews.com
Paige Matthews – Secrets
Secrets are always hidden. Masquerade balls hide what we don't want known. Combine them together and you have one erotic tale of firsts, secrets and reveals.
Glenda Horsfall
Born in Edinburgh, an accountant and author who likes to write romance with a bit of spice. Married to my own hero and raising four of our own.
www.GlendaHorsfall.com
Glenda Horsfall – Under Cover
Learn how the punishment for disobeying her master can be both pleasure and pain.
Gale Stanley was born in Philadelphia PA. She was the kid who always had her nose in a book, her head in the clouds, and her hands on a pad and pencil. Some things never change.
http://galestanley.net/
Gale Stanley – Optical Illusions
Once upon a time, Maggie was easy prey for a pedophile. Now she prefers fantasy to physicality. Then one enchanted evening she meets a man who tempts her beyond all reason.
Erotic writer, sex blogger, living the BDSM lifestyle, and drinking tea – all with a bit of sass and sarcasm.
http://www.kaylalords.com
Kayla Lords – The Iron Maiden
Sir and Babygirl have tested their limits before. This time, they're taking it to whole new level – and making a new friend along the way.
Dakota Skye is a paranormal erotic romance author fascinated by all thing unexplained in the Universe. Her books include a Blurred Lines, Impact Zone, Uncharted Territory, SnowBound, and the short story Dominating Justice (Masquerade).
http://www.authordakotaskye.com
Dakota Skye – Dominating Justice
Lawyer by day, sex den owner by night, witch all the time, Melinda Dubois is an expert at keeping secrets. When the thorn-in-her-side Judge Bradley Bennett becomes The Den's newest elite client, she looks forward to playing Domme and doling out some justice of her own. As vulnerabilities are exposed and masks removed, the question becomes—who is dominating whom?
Hunter S. Jones – Fables Deux
Writer. Originally from Tennessee now living in Atlanta, GA – an Exile on Peachtree Street. I make things up and write them down. Author of the best-selling romantic series, September Stories, and some hot steamy erotica.
http://www.huntersjones.com
Fables Deux, follow up to the erotic steampunk novella, Fables of the Reconstruction, finds the time traveling zombies Pierre von Minxle and Mary Montague in 2014. You'll never believe where they are and what they are into now.
PURCHASE LINKS
Amazon
http://amzn.to/1sCFmoL
Amazon UK
http://amzn.to/ZqlhWV
Kobo
http://bit.ly/ZY0StH
nook/Barnes & Noble
http://bit.ly/1sxO5Zj
iBooks
http://bit.ly/ZY0MCf
My review:
I was given a ARC in exchange for an honest review. I'll give it to you straight, don't you worry.
I really really enjoyed this compilation of stories. Centered around the theme of a masquerade, these 8 stories each did an excellent job go drawing you in and making you want. Many had BDSM themes and were so hot. My appetite was whet by the first story by CP Mandara and I find myself looking forward to the next installment of her story. Dominating Justice was so good, blending a hint of magic and a Domme who gets to switch in the in. And of course, there was a lovely appearance by Sir and Babygirl that'll leave you wrung out and in need of a good spanking.
Wonderful compilation by a group of authors who know how to weave a good story. 4 stars out of 5.