January 13
Page Princess / Here is some of what I read / Sweet Books / Inner Goddess
January 14
Paranormal Romance and Authors that Rock / 2 friends, promote your books with us / Chapter Break / Tabby's Tantalizing Reviews
January 15
Living Between Books / Crystal's Many Reviews / Behind Closed Doors / Krystal Clear Book Reviews
January 16
Anny Books / Deal Sharing Aunt / Smut & Bon Bons / Cara Thereon
January 17
Sophia Loves Books / Classy Ladies Dirty Books / Jami Denise Hardcore Romance
See here for links to each blog.
It's not often I get to promote fellow writers, but I jumped on Kayla's blog tour for her Adventures of Sir & Babygirl as soon as I heard she was asking for participants. Kayla has been an excellent encouragement when it comes to my writing so any promotion I can offer her I'll jump at!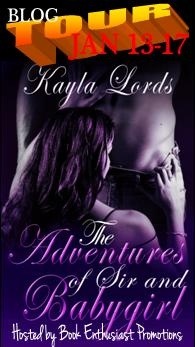 Here's a synopsis of the story:
Synopsis:
Katie, a blogger recovering from a broken heart, has sworn off relationships, even though she misses being the babygirl to a strong Dominant man. Afraid to make another connection, she hides behind her blog.
Johnathan knows he's no Dominant without a submissive. A few conversations with Katie, and he thinks he may have found the woman he needs and craves.
Will Katie and Johnathan find what they need in each other? Can they become Sir and Babygirl?
Join them as they embark on an adventure of the heart, mind, body, and soul with big doses of kinky, BDSM-filled sexual escapades along the way.


Adventures is a story that's a delightful combination of sweet and panty-dampening hot.
I found Katie endearing and real with her insecurities and desires. You see how work, her child Olivia, and her previous break up all affect her life. The fact that she struggled to overcome that break up in order to find love again felt real and relatable.
Johnathan seemed to step into her life at precisely the moment Katie needed him to. He was gentle when the moment called for it and a hard core Dom when needed. Let me say that I'm a fan of reading scenes focused around men pleasuring themselves and there was a scene that got me going.
Together, Johnathan and Katie worked. Reading about them coming together and the progression of their relationship made me smile. The sex had me reaching into my panties on more than one instances as I read.
I enjoyed this short story as I usually do. A sweet, sexy, BDSM tale to tug at your heart and tickle your intimate parts.
4 stars out of 5.
*I received an ARC in exchange for an honest review
Meet Kayla: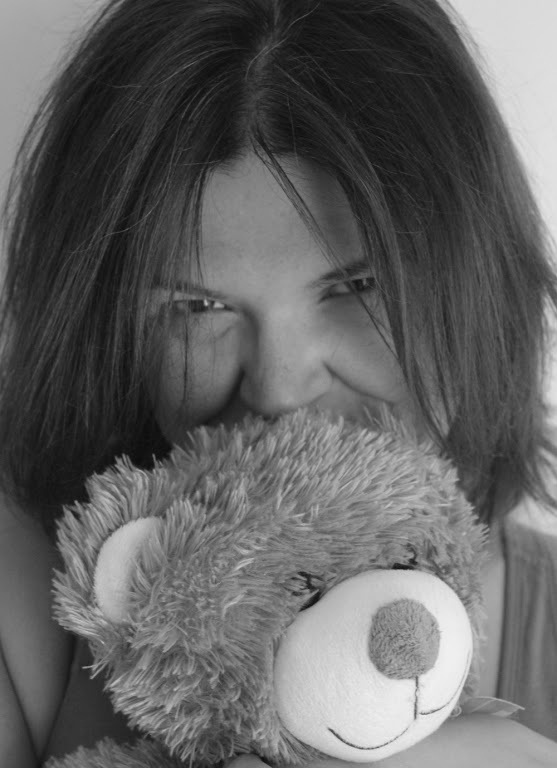 I discovered my love of writing at age seven and my sexual fantasies long before I reached adulthood. Now instead of experiencing sexual daydreams, I write them down and publish them for others to enjoy.
I write BDSM-themed erotica with a focus on dominance and submission (D/s). I not only want to turn my readers on, but I want them to realize that D/s is more than just a kink and isn't scary or degrading.
An avid blogger, tweeter, and talker, I love interacting with my readers as much as possible!
Links
Twitter
Tumblr
Facebook
Goodreads author
Goodreads book
Giveaway:
a Rafflecopter giveaway
Amazon US
Amazon UK
Amazon Canada
Smashwords
The tour is run by