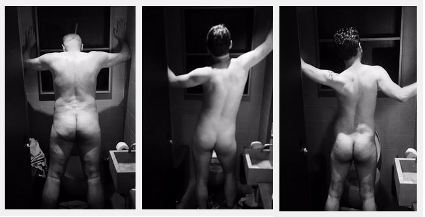 Photo courtesy of
Exhibit Unadorned
The only place where the smartest and hottest sex bloggers are featured under one roof every month. Whether you're looking for sex journalism, erotic writing, relationship advice or kinky discussions it'll be here at Elust. Want to be included in Elust #100 Start with the rules, come back November 1st to submit something and subscribe to the RSS feed for updates!
~ This Month's Top Three Posts ~
Private Eyes
Brittle
Lust Highway
~ Featured Post (Molly's Picks) ~
I love a man in a suit
Church Smells, Beliefs and Fornication
~Readers Choice from Sexbytes ~
*You really should consider adding your popular posts here too*
All blogs that have a submission in this edition must re-post this digest from tip-to-toe on their blogs within 7 days. Re-posting the photo is optional and the use of the "read more…" tag is allowable after this point. Thank you, and enjoy!
Thoughts & Advice on Sex & Relationships
Feelings about bisexuality
On scheduling sex
Reasons I Didn't Orgasm That Aren't About You
Erotic Non-Fiction
Wet on the Washer
Smack
Alice Takes a Spanking
The GP – Part Two
Erotic Fiction
Rope Tattoo
Poseidon
Taking the Lead
Rites of Passage ~ Part 4
Home
Spanking Desires
How Could I Resist
Summer Smoke
Angel on My Shoulder
Thoughts & Advice on Kink & Fetish
Marks are Memories on the Skin
Him. His cane
Being Naked
A Prickly Situation
Collars in bdsm: Where did they come from?
Poetry
Sex News ,Opinion, Interviews, Politics & Humor