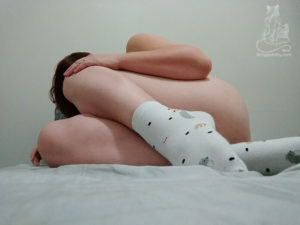 Photo courtesy of
Wriggly Kitty
The only place where the smartest and hottest sex bloggers are featured under one roof every month. Whether you're looking for sex journalism, erotic writing, relationship advice or kinky discussions it'll be here at Elust. Want to be included in Elust #101 Start with the rules, come back December 1st to submit something and subscribe to the RSS feed for updates!
~ This Month's Top Three Posts ~
~ Featured Post (Molly's Picks) ~
Pain Sluts and Brain Squirrels
~Readers Choice from Sexbytes ~
*You really should consider adding your popular posts here too*
All blogs that have a submission in this edition must re-post this digest from tip-to-toe on their blogs within 7 days. Re-posting the photo is optional and the use of the "read more…" tag is allowable after this point. Thank you, and enjoy!
Writing About Writing
Why Financial Disclosures Matter on Your Blog
Erotic Fiction
Caught
An American Werewolf in London
The Spider and the Fly
Faithfully
kitten
Body Talk and Sexual Health
Erotic Non-Fiction
Mirror Image
Return to Position, Part 1
One Present Moment
Edgy Morning
The Date-Aversary Continues
The Smell, Taste and Love of Chocolate.
Poetry
Thoughts & Advice on Kink & Fetish
Asking can be sexy too!
Soaring in Space
Age Play
MY PEOPLE, HER PEOPLE. The FemDom ball
Stroke of luck
Sex News, Opinion, Interviews, Politics & Humor
Adult Content on Patreon
Censorship on Share our Shit Saturday
#SSoS Sharing for the Win
Thoughts & Advice on Sex & Relationships
#iTalkSex Why I Talk Sex
Radical Acceptance In Relationships
So… ghosting is an acceptable thing now
What giving a collar means to me
Blogging
Reflections on us and the blog