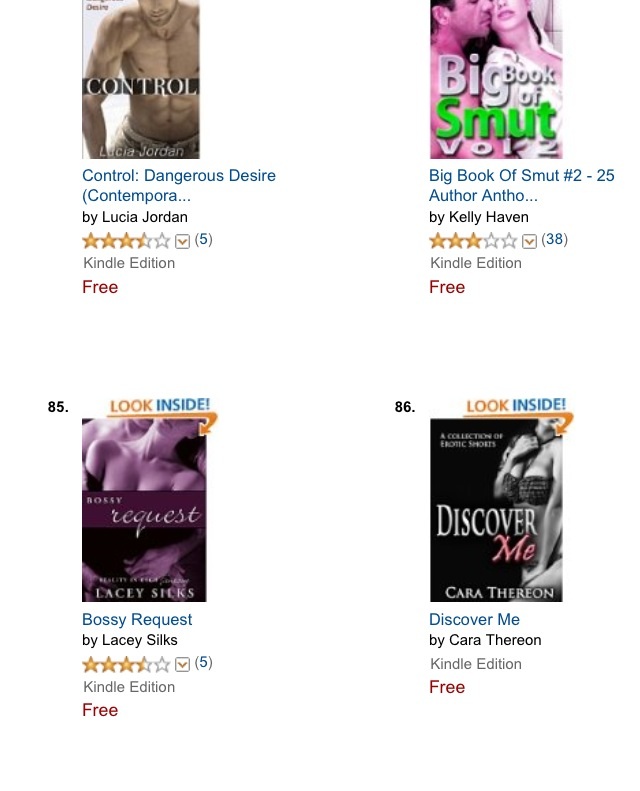 Okay, not really, but this excited me a little when I saw it.
That's the Top 100 free erotica list by the way.
I'm up entirely too early because my body is ridiculous, and decided to see if anyone wanted to read my stories while they were free. Apparently people like free because in the 2 seconds I stared in surprise, it went from 94 to 86.
Probably not the biggest deal to anyone else, but it's motivation to finish editing more stories and post them. Perhaps people will spend a little money then, yes? And my promise that we'll still be friends whether you like it or not stands. 🙂
It's free until tomorrow (Sunday) for you low risk, non-committal types. Promise not to waste your time.
Story later after a little more sleep.